New Patients at Columbia Valley Chiropractic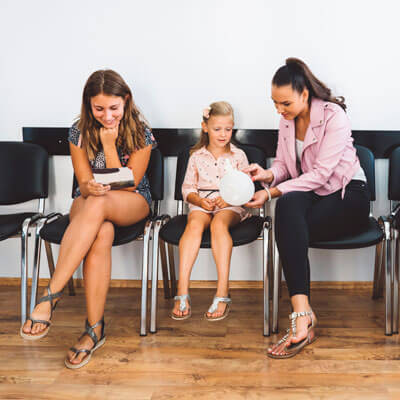 Thank you for considering care with us-we can't wait to help you unlock your true health potential. When you're with us, we hope you'll feel relaxed and comfortable in our family-friendly practice.
Your First Visit
Before you arrive for your first visit, we recommend that you gather copies of your insurance and, if you've been in a car accident, any relevant documentation. Please set aside one hour for your visit, as our new patient process is completed in one visit so it may take longer than a regular appointment.
When you arrive, the receptionist will guide you through the new patient paperwork process before introducing you to the doctor. Dr. Adam will then take you through an extensive physical exam and go over your history, your condition, and your concerns in great detail. He may take X-rays if required, and often adjusts on the first visit.
Your care plan will be crafted and explained at this visit as well.
Billing
Our team members will discuss your financial concerns in full prior to your appointment. We take most medical insurance and will pre-verify your eligibility and/or copays for you before you come in for your first visit. We often work with attorneys and accident related insurance claims, and offer competitive rates for any non-covered services.
Custom Care Plans
Your injuries and your history are affecting your body and your life in wholly unique ways. For that reason, we always offer fully customized care plans to help you recover from pain effectively and efficiently. Our office offers an array of services including chiropractic care, massage therapy, physical rehab, and pain management.
Dr. Adam is a lifelong competitive athlete who will design your plan with compassion, expertise, and experience. Columbia Valley Chiropractic is ready to help you achieve a better quality of life, starting now.
Book Your Visit Today
Dr. Adam offers compassionate, educated chiropractic care in the Kennewick area. Contact us at (509) 783-7242 with your questions and concerns. We look forward to joining you on your path to recovery!
CONTACT US
---
New Patients at Columbia Valley Chiropractic | (509) 783-7242