Meet Dr. Adam Evans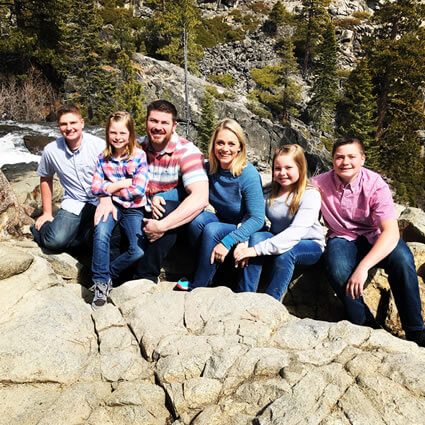 Dr. Adam Evans started his lifelong fascination with the human body as an athlete. He studied exercise science as an undergrad on a full scholarship for basketball. He received his chiropractic degree from the University of Western States and has practiced in both California and Washington.
Today, Dr. Evans has over 12 years of Chiropractic experience.
Empathetic Solutions
Dr. Adam Evans offers a down to earth, empathetic approach to recovery. As a powerlifter with a long history of competitive sports, he brings a highly knowledgeable compassion to sports injuries. He enjoys weightlifting, spending time with his wife and four kids, and helping his patients regain their capacity to live their best lives.
Dr. Adam brings his extensive athletic knowledge to every adjustment. If you're recovering from surgery, he will understand-he's had 16 himself! If you are struggling with weight loss, Dr. Adam has lost over 100 pounds. As a competitive athlete, Dr. Evans understands the unique challenges associated with quick recovery. Dr. Adam is constantly improving himself, as an athlete, a father and husband, and a chiropractor. He applies compassion, expertise, and his own relevant history to every care plan he creates. Dr. Adam will encourage you through your recovery and beyond.
EXPLORE CHIROPRACTIC

Learn More About Our Approach
Columbia Valley Chiropractic is a family practice dedicated to injury recovery for all ages. Our approach is often a finely tuned combination of chiropractic care, physical rehab, massage therapy, and pain management. Contact us to set up a consultation and find out how Dr. Adam can help you overcome your pain today!
We speak English and Spanish and take most major medical insurance. We also offer walk-in appointments and on-site X-rays, and help those suffering from sports related injuries, sprains and strains, trauma, car accident injuries, and more!
---
Dr. Adam Evans | (509) 783-7242